I'll get to the relationship between your credit report and a GPS in a moment but first things first. By Nigerian law, you are entitled to one free credit report each year.
Your credit report shows your SMARTScore (how loan-worthy the banks think you are), your outstanding balances, delinquencies and lots of other information.
It is especially important to detect any inaccuracies (debts you've paid off but that still appear) before they lead to financial ruin. Occasionally, fraudsters can steal your BVN and get loans using your identity!
Downloading and viewing your credit report is therefore the first step to financial well being. Just click here (or on the image below) to download yours now. Below is an image of what it looks like.
Now, let's get to why your credit report is like a GPS....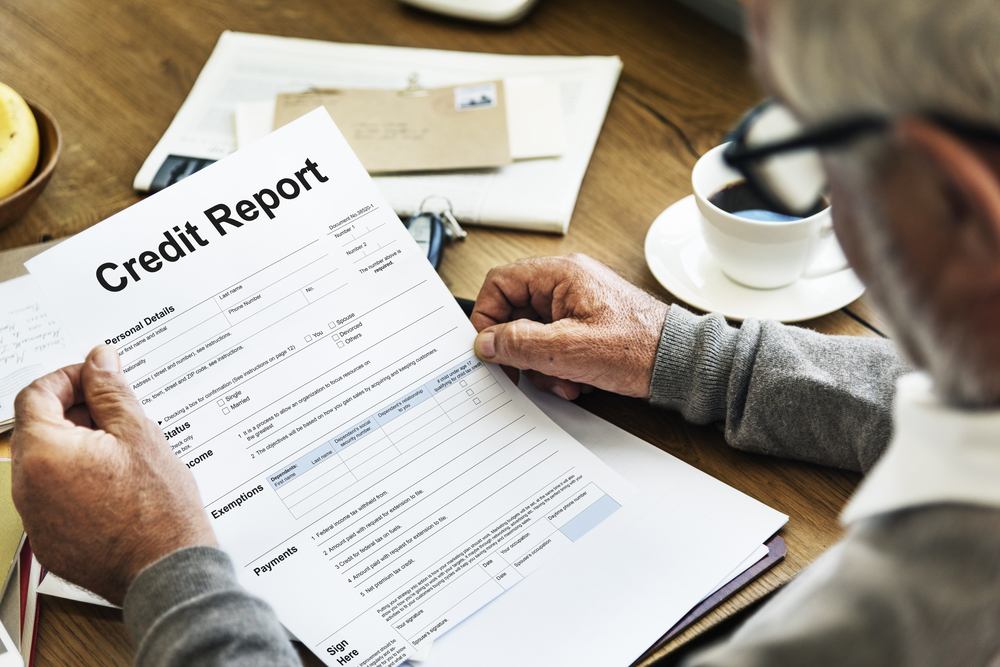 Every day people ask me why credit reports are so important. They think it's strange that I'm very passionate about planning my financial journey with my credit reports.

And I agree with them.

Credit reports seem like something so strange and challenging to understand. To a lot of Nigerians it's like hearing something they had never encountered before. 😩 So if you've been wondering what credit reports are, continue reading because I'll give you the gist from Forbes, the respected American financial magazine that ranks billionaires.

According to Forbes, a credit report is like a map. It tells you where you are in your credit journey so you can make the right financial decisions before applying for a loan to help you open your new business, or buy that plot of land.
>>Click here to get your free credit report.
I know say times dey so hard that starting your business or buying that land wey you don dey eye since no dey important anymore.
You've decided to just chill and wait for better times before accessing your credit report.
Well, before you stamp that decision, it's important you know that your credit report plays a bigger role than just helping you get loans from banks.
In certain sections of the law of the Federal Republic of Nigeria:
Your landlord may choose to access your credit report to know if you can pay the rent before renting the house to you.
Insurance companies, even the Ajo lady too, can access your credit report to decide if you can pay.
Service providers like DSTV, MTN, and even NEPA can access your report when deciding to supply you with TV, utilities, or cell phone service.
Who knows sef, maybe one day, Mama Akara will decide to check your credit score before selling you Akara on credit. 😉
The list is long but I'm sure you can see the bigger picture. From credit card applications to online platforms, your credit score plays a big role in many areas of your life.
And this simply means your credit report is an important life tool that will help you:
Take control of your credit score.
Make sure you fit benefit from any credit opportunities.
Pursue and grab your life goals.
And as we been talk for the last email, getting a copy of your credit report no go cost you anything.
Why?
Because the Nigerian Credit Reporting Act make am clear sey every Nigerian fit get one free credit report each year from any registered Nigerian credit bureau. And you fit get your credit report today today from CreditRegistry.
Licensed by the Central Bank of Nigeria, CreditRegistry don serve millions of users. And as Nigeria's largest credit bureau, our mission dey simple:
We want to give you your free annual credit reports so you can sharperly start making intentional financial decisions that'd improve and maintain your SMARTScore (credit score) and help you achieve all your dreams.
>> Get your free credit report instantly