Have you ever cooked without salt before? I'll get my own experience in a moment but first things first. By Nigerian law, you are entitled to one free credit report each year.
Your credit report shows your SMARTScore (how loan-worthy the banks think you are), your outstanding balances, delinquencies and lots of other information.
It is especially important to detect any inaccuracies (debts you've paid off but that still appear) before they lead to financial ruin. Occasionally, fraudsters can steal your BVN and get loans using your identity!
Downloading and viewing your credit report is therefore the first step to financial well being. Just click here (or on the image below) to download yours now. Below is an image of what it looks like.
Now, on to my cooking experience on this fateful day...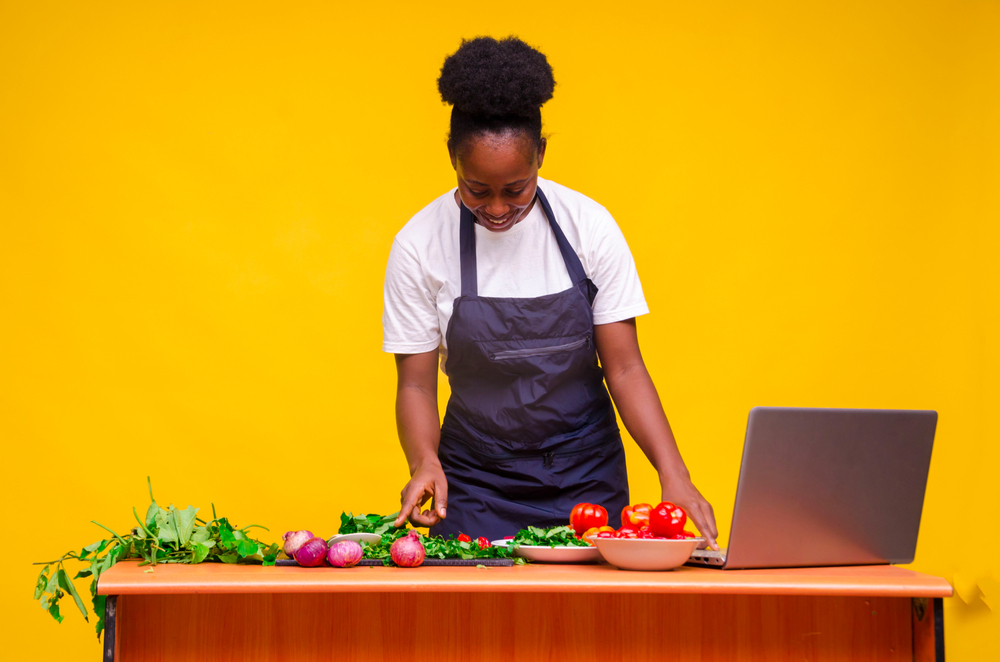 Have you ever been halfway through preparing your best meal when you suddenly discovered that you don't have a key ingredient to complete the meal?
I recently had this experience, and true to God, it was extra disappointing because I wasn't preparing any regular dish, I was preparing my favorite one. 😞
*** Deep breath. Deep breath ***
So, back to the story.
That day had been really rough on me. It was as if my village people—and their neighbors—came for me personally.
In fact, my survival na matter for another day.
So, after coming home from work, I decided to prepare some delicious egusi soup for myself.
And this is something I don't usually do on a weekday. I reserve all my 'soup-cooking' for weekends so I can calm down and run the matter wella.
Now, while preparing the soup, the aroma was everywhere. The meat was bouncing in the pot, and my stomach was already vibing to Davido's Assurance. 😋
My nose was in heaven. I could almost taste how delicious my egusi soup would be.
Then, right in the middle of preparing my soup, I realized that I didn't have any seasoning cubes. I'd used the last one while steaming the meat.
Yesu!
Everything I'd imagined to do with my soup suddenly vanished. My brain went blank and I entered full-time damage control. The worst part was that my house was very far from the nearest store.
Kai! My village people finally caught up with me. 😭
If I had just checked my cupboard before starting, I could have avoided this kind of disappointment.
That's how I ate tasteless egusi soup that day. 😞
And even though I didn't enjoy the experience at all at all, it taught me an important lesson that day by making me realize that credit reports are like cooking ingredients.
We may not need them for everything we're planning to 'cook.'
But one day, when we'd want or need something that involves having a good SMARTScore (credit score) that'd make our lives better, it's important to know ahead of time that your credit score is safely in the cupboard to avoid stories that touch…
…and guess what? You can get a free personal credit report today from CreditRegistry.
CreditRegistry is licensed by the Central Bank of Nigeria, and has helped millions of happy users get their credit reports.
As Nigeria's largest and pioneer credit bureau, we have the simple mission of providing you with tools that'd help you improve and maintain your SMARTScore (credit score).
That way, when you want to prepare for any life-changing purchase that involves having a good credit history, you'll already have the ingredients in the cupboard jejely waiting for you.
What are you waiting for?