Abeni thought she was prepared. How wrong she was… 😱😱😱

I'll get to Abeni's story in a moment but first things first. By Nigerian law, you are entitled to one free credit report each year.
Your credit report shows your SMARTScore (how loan-worthy the banks think you are), your outstanding balances, delinquencies and lots of other information.
It is especially important to detect any inaccuracies (debts you've paid off but that still appear) before they lead to financial ruin. Occasionally, fraudsters can steal your BVN and get loans using your identity!
Downloading and viewing your credit report is therefore the first step to financial well being. Just click here (or on the image below) to download yours now. Below is an image of what it looks like.
Now on to Abeni's Story...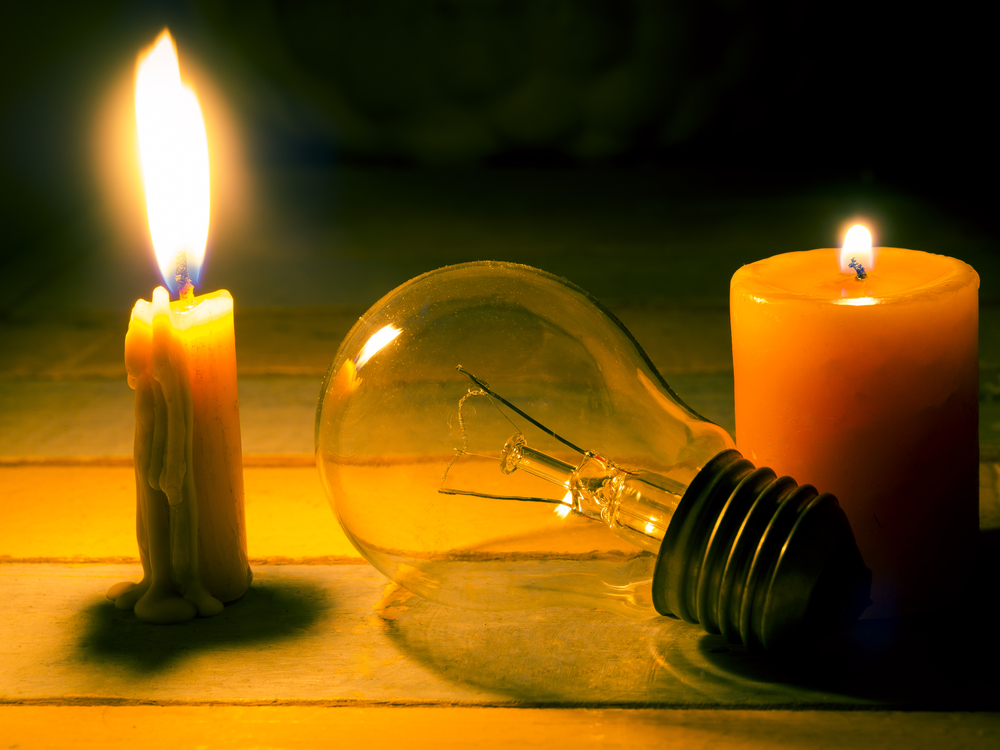 NEPA fit make person vex! One second you're happy you have light, and the very moment you plug in your appliances, the light disappears. Sometimes sef, this 'light disappearance' fit last four complete months! (if you're living in Lagos and Kano you sabi wetin I mean) In fact, a few months back we suffered a painful blackout...
NEPA people didn't even tell us anything. They just came and took our transformer away. Weeks before the blackout even happened, one of my close friends, Abeni, had told me she was over-prepared for any NEPA wahala, any time, any day!
So when this blackout finally happened, imagine my shock when the first person wey run come my house to charge her phone na Abeni. "Ah-ah, Abeni. No be you talk say you dey over-prepared for NEPA?" I asked her.Abeni didn't say anything. She was sad.
My friend hardly ever got sad, so I knew instantly that something was very wrong. She came inside and plugged her phone. Then she told me she didn't prepare for the light because she didn't feel that NEPA will take the light so soon. She told me that her phone had been switched off for a whole day and when she finally charged it up in a hair salon, she saw that she'd missed an email and text notification for a job interview with Shell HQ the previous day. The news shocked me. I didn't know what to say to my childhood friend that'd cheer her up. This was an interview she'd been expecting for several months. That day was a gloomy day for both of us. It was the most painful NEPA blackout ever.
I know it's sad to hear, but she would have jejely avoided the NEPA wahala if she had double-checked the conditions of her supplies, and made sure her generator was in order. Now, the shocking thing is that, like Abeni, a lot of good naija people are just catching cruise with their credit report. They think everything is fine, meanwhile things don scatter finish. And because they don't check their credit report regularly, every unexpected money problem they face always causes them serious hardship. But all this problem for dey easy to solve if these people just take small time to check their credit report and make arrangements ahead of time…….
We know say some things in life big pass our ability to control them, but at least we fit control how we prepare for them. If you understand the value of preparing for unpredictable financial wahala, then you know that the first step you need is to check your credit report for free from CreditRegistry.
CreditRegistry is licensed by the Central Bank of Nigeria, and we don already help millions of Nigerians. And as the biggest credit bureau in Nigeria, we get one simple mission. To give every financially wise Nigerian, like you, free annual credit reports so you fit prepare yourself for any unpredictable financial wahala life go throw your way. We wan help you make correct financial decisions so you fit improve, maintain your SMARTScore and achieve your dreams.