I'll get to how my life changed in a moment but first things first. By Nigerian law, you are entitled to one free credit report each year.
Your credit report shows your SMARTScore (how loan-worthy the banks think you are), your outstanding balances, delinquencies and lots of other information.
It is especially important to detect any inaccuracies (debts you've paid off but that still appear) before they lead to financial ruin. Occasionally, fraudsters can steal your BVN and get loans using your identity!
Downloading and viewing your credit report is therefore the first step to financial well being. Just click here (or on the image below) to download yours now. Below is an image of what it looks like.
Now, let me tell you how my life changed with these 7 words...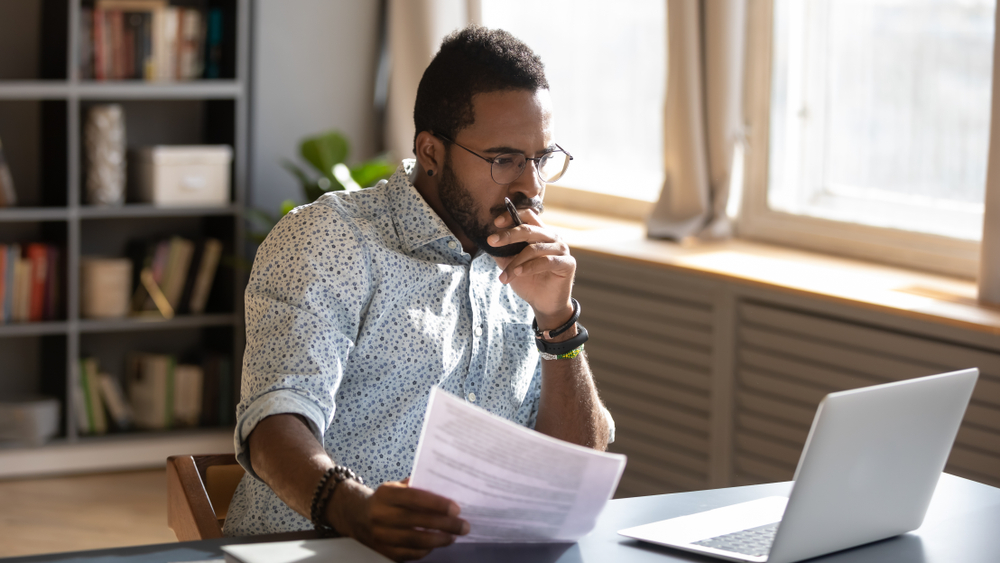 In a previous blog, I told you the story of how a simple walk on the beach changed how I viewed money, and how knowing my credit report gave me the road map I needed to change my life...
But what I didn't mention was how it all may not have happened had it not been for the words of my mother. I still remember that day like it was yesterday. I was sweating badly while holding my school report card in my hand. "What if the report isn't that good?" I asked myself. I knew that I had tried my best in school. Nevertheless, I was so nervous about opening the report card. Four highly intelligent students had just been admitted into my class that term, and they were exceptionally competitive. I was scared about what my mum would do if my grades dropped.
I don't know about you guys, but my parents didn't take it lightly with me whenever I performed below their expectations. (My mum even bought a slim, flexible koboko for me. 😭) But that day, my mum wasn't the soldier woman I was expecting because she asked me a simple question: "Why are you afraid of showing me your report card?" "I'm scared," I said, crying. She just shook her head and asked, "What if it's better than you imagine?" I looked up at her. Those words were enough to shift my thinking. (I can almost see the motherly care on her face) I summoned the courage and opened the report and… I was happy to see my fears had all been in my head.
My grades were better than I had convinced myself. I'd gone from fifth position to third in a class of twenty. And years later, just when I thought I'd outgrown my childhood fears, I experienced the same nervousness again after deciding to get a copy of my credit report as part of my plans to improve my credit score and approach a bank for a car loan. "What if my credit report isn't that good?" I asked myself. I began imagining all sorts of things and almost didn't look at my report, which would have been a mistake.
But right then, my mother's soft loving voice came back to me, "What if it's better than you imagine?" I took a long breath and steadied myself with her words. I opened my report and read it. To my joy, my credit report was way better than I had imagined, and I didn't have to do a lot to raise my SMARTscore to the point where I could get my car loan.
Today, when I speak with some of my friends about checking their credit reports they usually reply with: "I no want a copy of my credit report because I no sure say e go dey good sef, why stress myself!" But my mother's words made me realize that our lives boil down to the truth of what we know and whether we choose to own it. I naturally cannot tell you what your credit report may currently be. What I can tell you is that once I removed my fear through knowing, I could then move forward and reach for the life I wanted… …and you too can do that today with a free personal credit report from CreditRegistry.
CreditRegistry na the biggest and most reliable credit bureau wey the Nigerian Central Bank don license. We don help millions of Nigerian begin the financial journey to their promised land and we get just one simple mission… To provide you with your free annual credit reports because we know you have dreams, and we'd like to help you make them come true.